Upcoming Events
Visit Radformation at future events to see the latest from our suite of clinical automation solutions.
Show all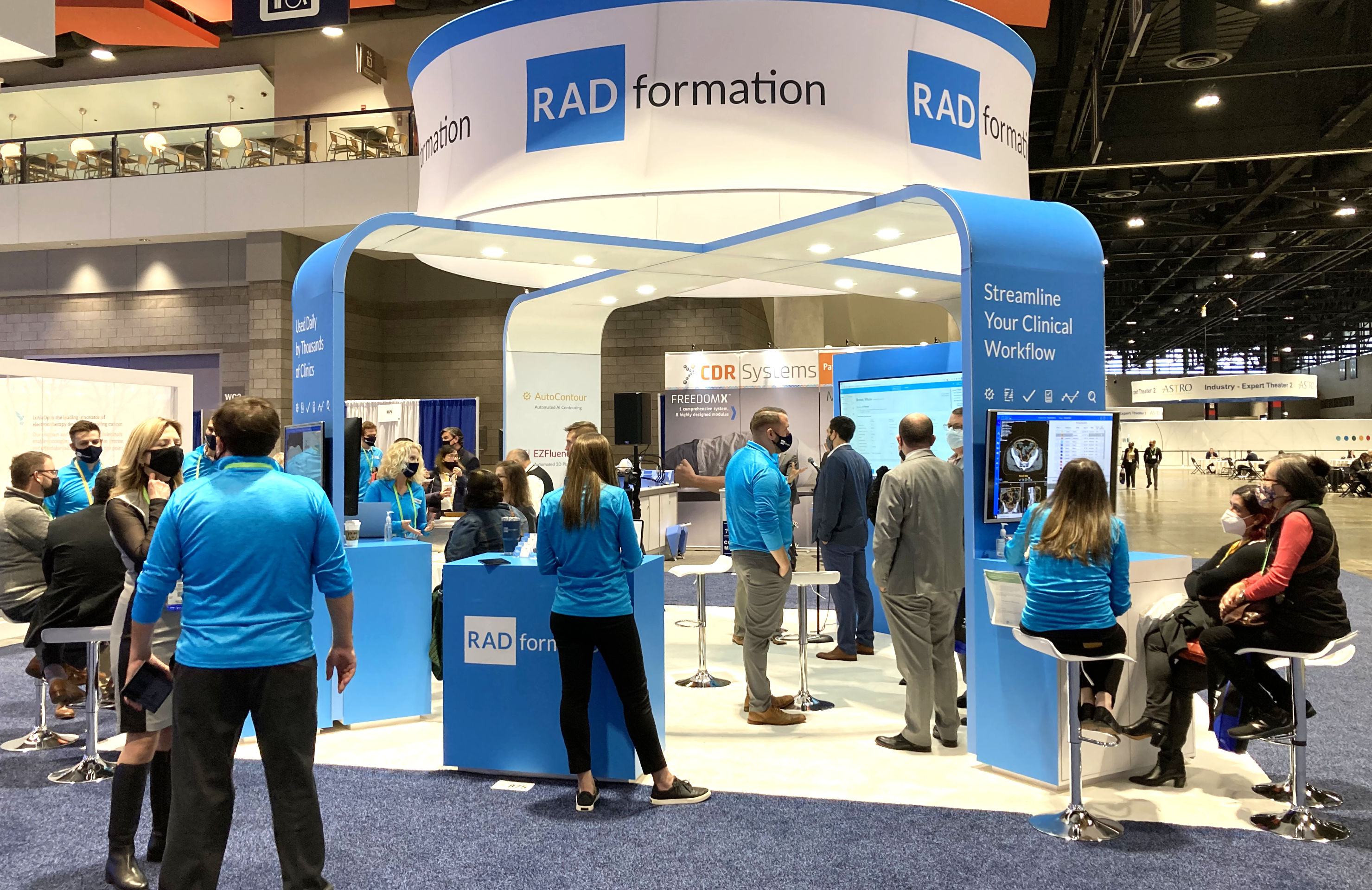 ASTRO 2021
After an unanticipated stretch of virtual meetings, the Radformation team was excited to attend the ASTRO annual meeting in Chicago this past October
It was great to connect with the radiation oncology community, and we kept busy with several in-booth presentations, product demos, a fun users meeting, and more.
Radformation's Virtual Tradeshows
When meetings went virtual back in 2020, we were missing the fun we always looked forward to at in-person meetings. That's when we hosted our very own Virtual Tradeshow – a week packed with presentations, visits to our virtual booth, and social events.
The Radformation team played a game of Physicists Feud that continues to bring us laughs every time we watch it. As part of our second Virtual Tradeshow in 2021, we continued the tradition with a game of radiation oncology themed Pyramid.
Sign up for event updates
Subscribe to our monthly newsletter to stay up-to-date with Radformation's upcoming events.